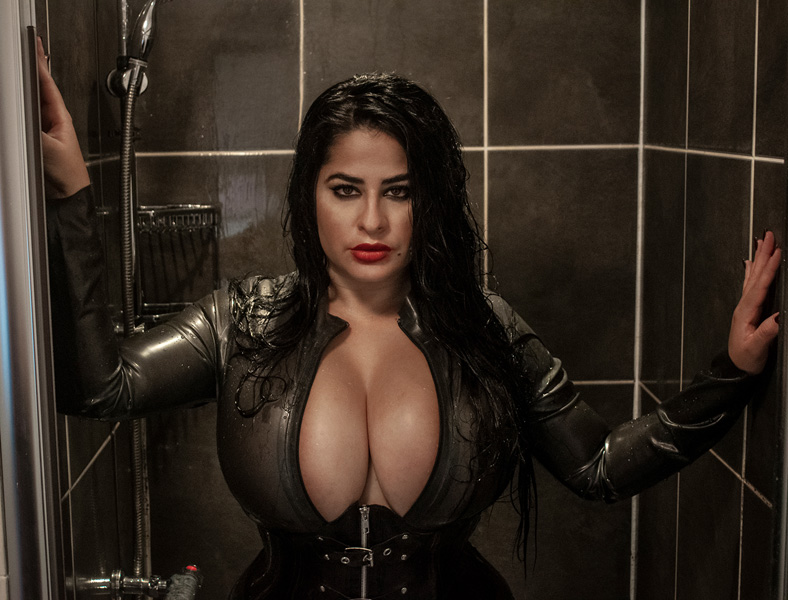 Dominica De Sin is a beautiful and exotic professional Mistress based in north London. She has been in the scene for a few years and enjoys to tease her slaves into complete submission. Only complete submission is acceptable as Mistress derives pleasure from the subjugation and humiliation of her slaves; all slaves have a desire to please their Mistress. She is a sophisticated Dominatrix that can be sensual as well as a lady that knows how to push submissive boundaries, delivering their essence into the exhilaration of subspace.
As a Mistress, Dominica has a youthful look though she has been training slaves for a several years and fully understands the deviant mind of a submissive. She is passionate, skilful and a complete professional Mistress; teasing, tormenting and leaving the slave desperate for more attention. A slave some becomes hypnotised, desperate to worship Dominica's beautiful hourglass figure as she dominates making a slave feel most vulnerable to her sadistic imagination.
Dominica is a lady of such energy and spirit that she fills the room with a sort of electricity and male eyes become awestruck by her beauty and find themselves tripping over each other just to be noticed by such a lady. Of course, being a dominatrix she uses this power over the male species to make men carry out degrading and humiliating tasks for her amusement. As Mistress, she's a lady that demands the utmost respect and submissive from her slaves at all times.
Mistress Dominica De Sin has a passion strapon play, cross dressing, Rubber/Latex, humiliation, toilet training, corporal punishment, humiliation, mummification, Tie & tease, trampling, ball busting, Chasity, roleplay and torture. Dominica also excels at financial domination, taking great pleasure in controlling a slaves finances. The lady operates from her own dungeon that includes a delightful whipping bench where you can be tightly restrained whilst you receive the lashing you deserve from floggers, whips, crops and canes. There is a bondage cross, medical chair and even a pillory for the brave.
As every Dominatrix, Dominica demands slaves should be well presented with a high level of personal hygiene when approaching. Always remember to be polite, thoughtful, be wary of any hard limits and not to ask inappropriate questions.
For those that can't do real time sessions there are online opportunities available including skype/zoom meets and telephone training. Dominica De Sin will hypnotise you with her soft silky voice and you will soon be degrading yourself for her amusement.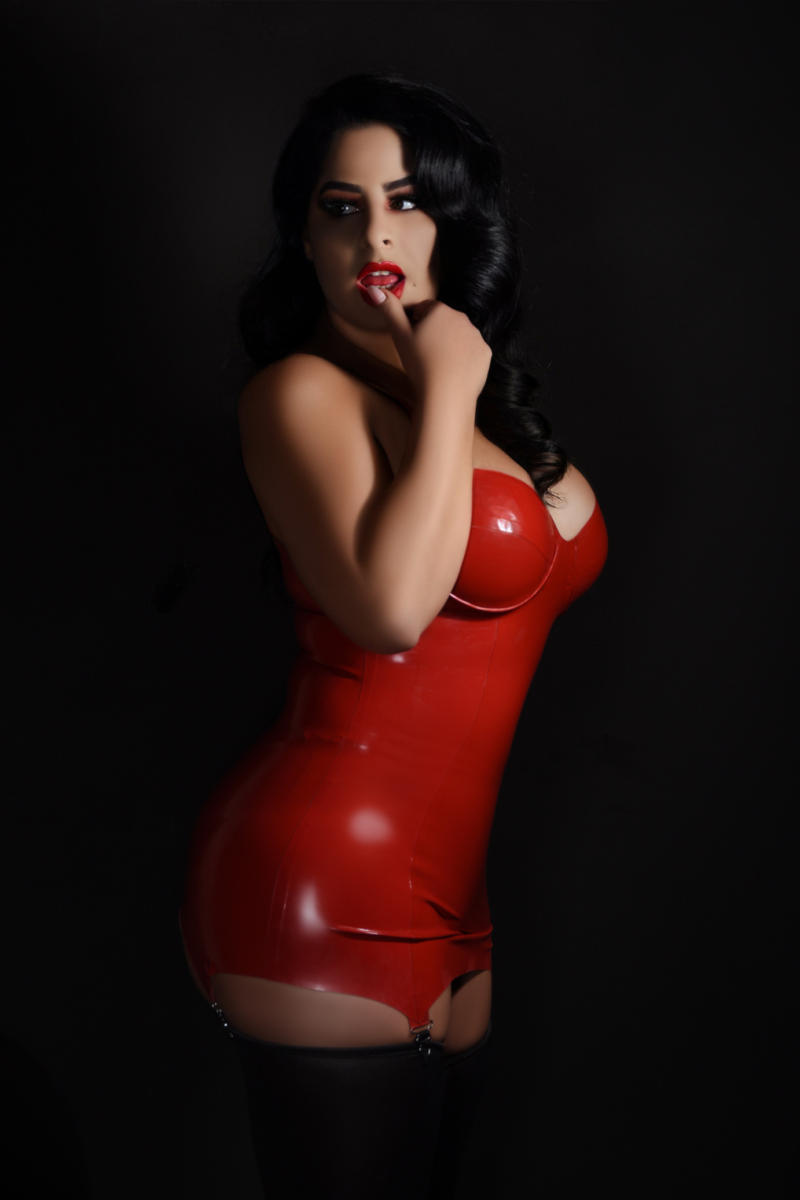 You can contact Dominica De Sin via her website, email or telephone. She operates a deposit system and applicants are encouraged to fill in the booking form to give Dominica all the pertinent details including your interests, limits, medical conditions and contact details. I recommend being thorough as then it enables Dominica to design a great session that will blow your mind.
Website: https://yourmistresslondon.com